Overview
VMware Tools are an indispensable component of the vSphere environment, be it to enhance the VM's overall performance or to ensure that VMs are secure, safeguarded, and hardened. VMware tools have always played an essential and critical role.
Up till now, VMware Tools were developed and released as a subset of vSphere. Customers could download VMware tools from the "tools and driver" section, present under the vSphere section from my.vmware.com portal.
While this approach was working fine, over the long-term it started posing some challenges:
VMware Tools end of support policy was not clearly documented.
Customers are always curious to know when a specific VMware Tools version will go end of support. Without clear instructions on the VMware Tools end of support policy, customers found it hard to plan and upgrade VMware Tools.
Downloading VMware Tools from my.vmware.com portal required multiple steps, making the whole process a bit too tedious.
So, what is the Solution?
Productizing VMware Tools. Yes, you heard it right. Now VMware Tools are independently available and can be downloaded as a separate product from my.vmware.com portal. This essentially means that VMware Tools will also feature in VMware Lifecycle Product Matrix, giving customers full visibility about VMware Tools lifecycle.
Customers can now refer to the VMware Lifecycle Product Matrix document and easily plan upgrades for their virtual environment.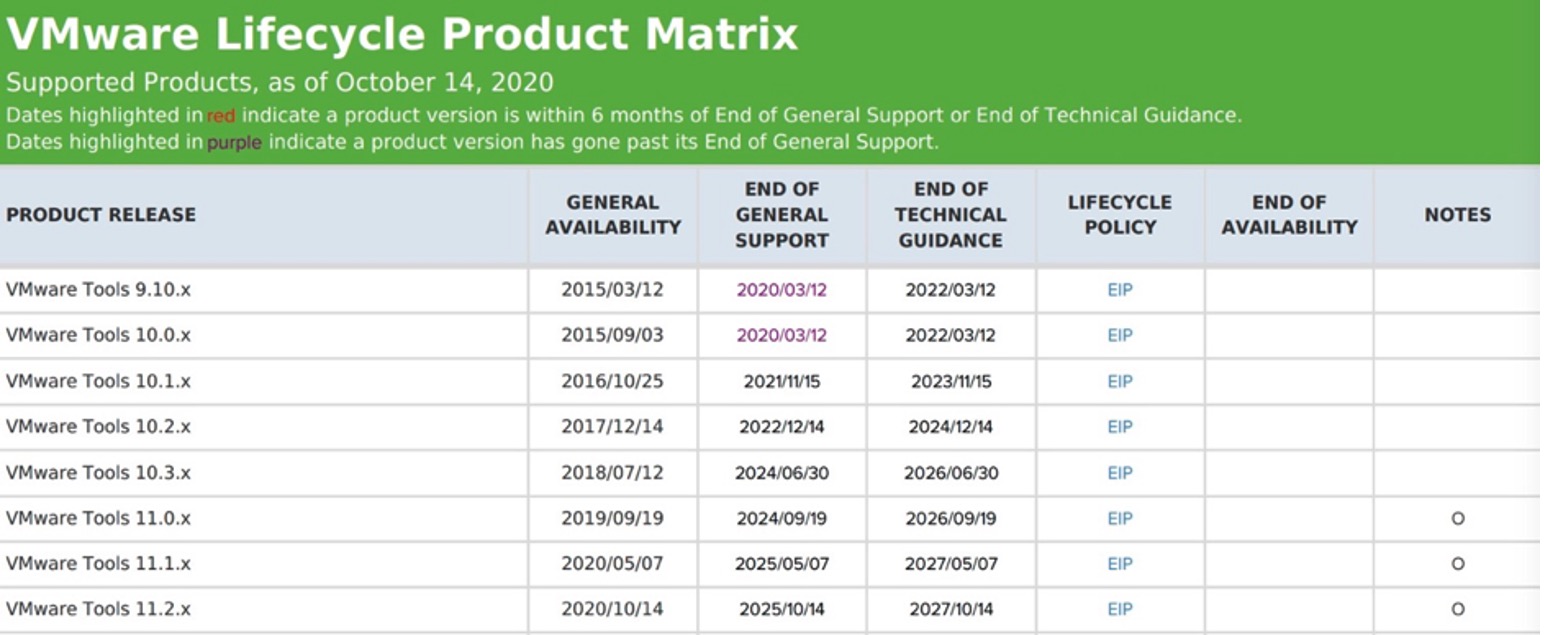 This change will also make downloading any version of VMware Tools more convenient.
Earlier, VMware Tools used to be listed under the "Drivers and Tools" tab on the vSphere download page, but with this change, the latest version can be found under the "Product Downloads" tab as a separate product.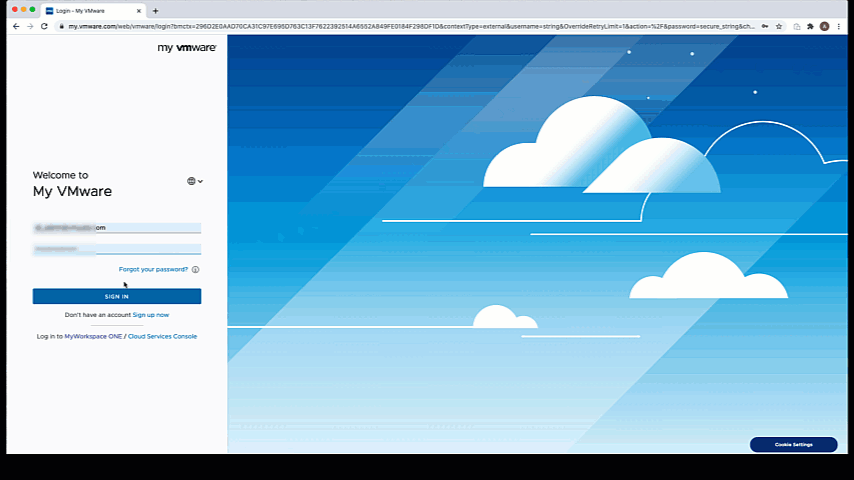 To Conclude
 VMware is constantly innovating to solve customer problems. Productizing VMware Tools is a step towards ensuring that customers always have vital information about the VMware Tools lifecycle at their disposal. For more information on this please refer to this VMware KB article.
Source: https://blogs.vmware.com/vsphere/2020/11/vmware-tools-is-now-its-own-product.html